For technology to have an effective impact on student learning a solid pedagogical foundation needs to be in place. In my mind, pedagogy trumps technology and the importance of instructional design cannot be overstated. With this foundation in place the possibilities to empower students to take ownership over their learning and demonstrate conceptual mastery are limitless. Even if you are not a fan of technology it is hard to ignore the many benefits. As Donald Norman stated, "I'm not a fan of technology. I'm a fan of pedagogy, of understanding how people learn and the most effective learning methods. But technology enables some exciting changes."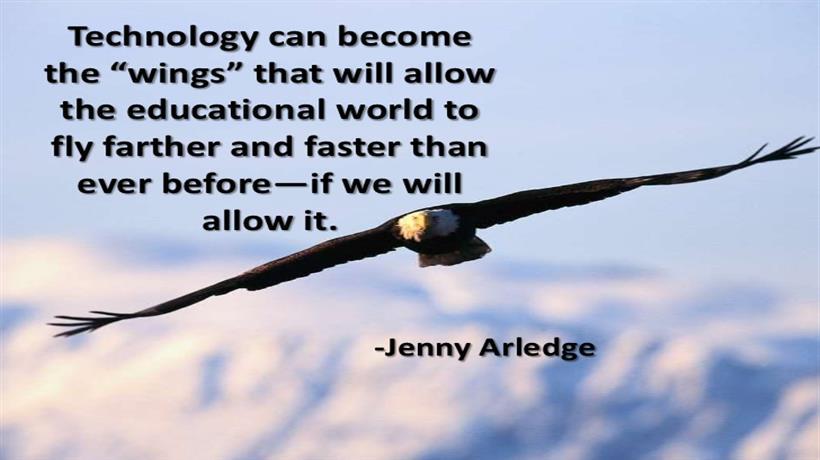 Image credit:
https://elearningindustry.com
Whether you are a technology fan or not, the key to success lies in our ability to integrate technology to support or enhance learning while providing students with skills that will prepare them for their future. This can be a seamless process like reviewing prior learning, checking for understanding, closure, or formative assessment. It can also be more elaborate where students select the right tool for the right task to construct new knowledge or authentically apply what they have learned. Either way technology provides an improved method to do both.
Once there is a clear vision and plan for integrating technology in the classroom, the next challenge for many educators and students alike is finding appropriate tools the align to the content, age group of the students, platform, standards, and budget. The good news here is that there are many go-to resources right at your fingertips to either help you in your classroom or to make recommendations to teachers if you are an administrator. Here are my three favorites:
Edshelf – The motto here is simple, yet powerful. Find the right educational tools for your needs. Edshelf represents a socially curated discovery engine of websites, mobile apps, desktop programs, and electronic products for teaching and learning. Click on search for the perfect tool and begin to narrow down your search by price, platform, subject, age, and category.
Graphite by Common Sense Media – A free platform that saves you time by making it easy to discover the best apps, games, and websites for the classroom. It contains thousands of edtech tool reviews and also allows you to browse by subject and standard. There is also an option to search teacher-created lesson plans.
Tech Tools by Subject and Skills – A fantastic resource created by EdTechTeacher that has curated resources by academic subject, topics, and learning activity. It is pretty straight forward and to the point, which is something that I think all can appreciate.
Just knowing about all the latest tools and apps doesn't cut it. Technology will not transform education. Educators and students who utilize technology effectively will. Focus on the why and then the how with the right tool for the right task.